As previously reported, Mike White has finished and turned in the script for a School of Rock sequel. Now, it sounds as though Paramount Pictures liked what it saw.
According to Variety, the studio is moving forward with the follow-up that has Jack Black reprising his role as rock star wannabe/substitute teacher Dewey Finn.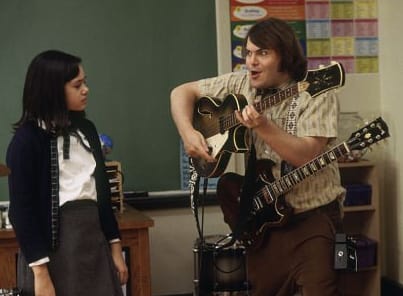 The sequel already has a tentative title: School of Rock 2: America Rocks. Reportedly, it picks up with Finn leading a group of summer school students on a cross-country field trip that delves into the history of rock 'n' roll and explores the roots of blues, rap, country and other genres.

The original School of Rock was a box office smash for the studio, costing just $30 million to make and earning $131 million worldwide.