During a recent interview, Seth Rogen sounded open to the possibility of a Pineapple Express sequel (even though, of course, the film itself is yet to come out).
"They've been wanting us to do a sequel to Superbad for so long â€" but we've held off. We eventually said no. But this one, it's not a precious coming-of-age story like Superbad, it's a weed action-movie and if it did well, and they gave us like $50 million dollars (as opposed to the $26 million we got for this one) we could benefit from that."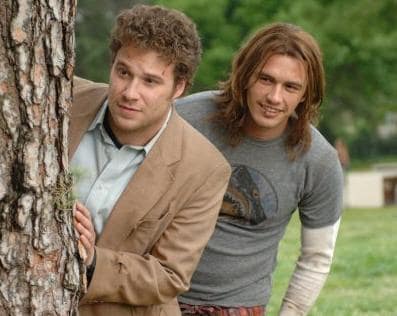 Pineapple Express opens on August 8. We'll wait to see how funny that movie is before we weigh in on the concept of a sequel.