Stephen Dorff starred alongside Wesley Snipes in Blade and was hailed as the next major movie star.
Well, that never happened.
But the actor does co-star with Johnny Depp in the upcoming Public Enemies - and he had nothing but praise for the project and the actor.
"[Public Enemies] was an intense five-month movie with [director] Michael Mann," Dorff said. "I feel like I'm doing some of the best stuff I've done now."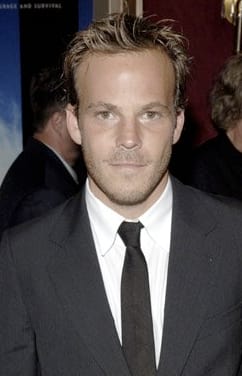 Dorff added that he wants to follow in Depp's film steps.
"It's trippy because I grew up watching guys like Johnny and respecting those choices of Sean Penn and Johnny Depp who did all these cool, smaller movies," he said.
"That's one of the reasons why I did my career that way I did it, was because of guys like that. I worked with John Waters and people said, 'Oh, what do you want to do a John Waters movie for?' Because it's John Waters.
I want to go for that experience. I never did that movie before. To me it was always about breaking those rules and that's what guys like Johnny did. And [then] a funny little pirate movie changed his life."
Careful, Stephen. You don't wanna face the wrath of Captain Jack Sparrow by belittling his movie.