You can currently see Christian Bale fighting crime in Gotham City and breaking box office records as Batman in the wildly successful The Dark Knight.
Soon Terminator fans will be able to see Christian Bale leading the resistant and saving mankind as the grown up John Connor in the 2009 Terminator Salvation: The Future Begins.
While this poster may be more of a teaser, we couldn't help but reveal this sexy new Terminator Savlation movie poster.  Enjoy!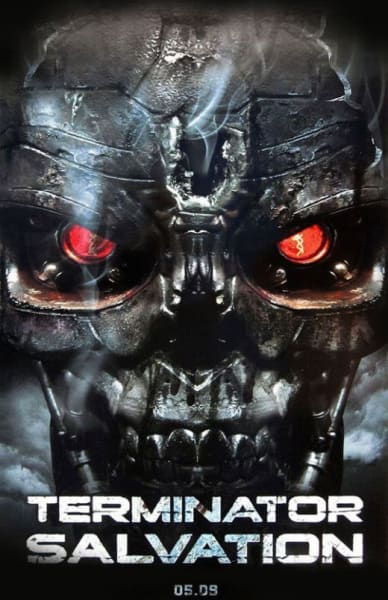 With Christian Bale onboard, to say that we're excited about this latest addition t othe Terminator franchise would be an understatement.