In Jennifer's Body, Diablo Cody's follow-up to Juno, rumors are swirling that viewers will see star Megan Fox's naked body.
Sorry, guys, but that isn't the case for the film's movie poster at least. Take a look at it below: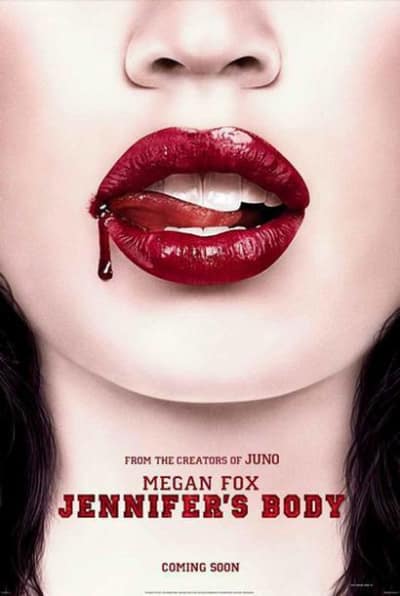 Megan Fox licking her blood-dripping lip as a tease for Jennifer's Body? Count us in.