Tropic Thunder actor Brandon T. Jackson knows that co-star Robert Downey Jr. might receive some criticism from his unusual role in the comedy. But Jackson has a message to those that have a problem with the caucasian Downey painting his face black for most of the movie.

"To be honest, he played a black dude better than anybody I've seen!" Jackson told People Magazine about Downey's performance in the Ben Stiller-directed film.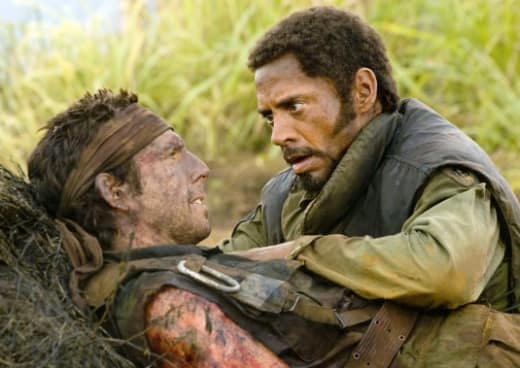 Yes, that's Robert Downey Jr. in Tropic Thunder.
Jackson did admit to having initial hesitations about Downey's part. In the movie, Downey portrays Kirk Lazarus, an Academy Award-winning actor that's cast in the most expensive Vietnam war film ever.
However, Lazarus's character, Sgt. Osiris, was originally written as an African-American. So Lazarus dyes his skin to play the role.

"When I first read the script, I was like: What? Black face? But when I saw him [act] he, like, became a black man," Jackson said. ""It was weird on the set because he would keep going with the character. He's a method actor."