With Comic-Con coming up the last week of July in San Diego, Twilight is receiving a great deal of attention - even though it doesn't open until July.
The movie's stars, Kristen Stewart and Robert Pattinson, grace the cover of the latest Entertainment Weekly. Check it out: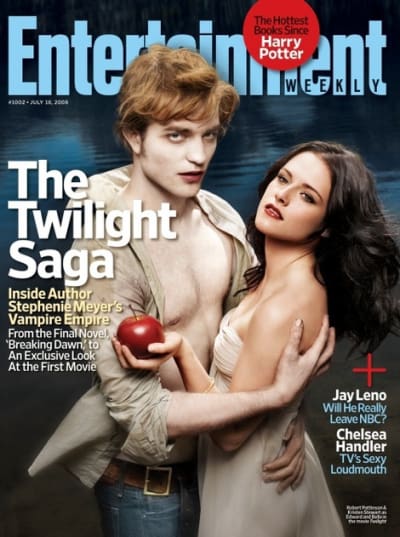 Check out the Twilight movie trailer now!