Roberto Orci, one of the writers on the Transformers sequel, has revealed part of the plot to MTV. 
"It's about being away from home. It's a few years later and Sam is going to finally go to college and he's going to face being away from home just as the autobots are having to deal with being away from Cybertron," Orci said.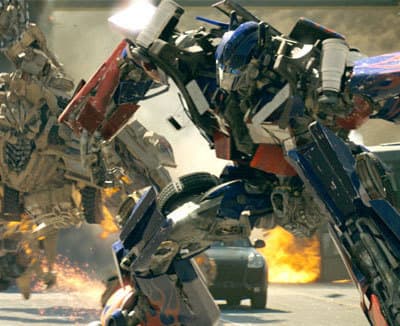 Sounds interesting. But what about the title? Why "Revenge of the Fallen?"
"Because Transformers 2 sounds stupid," Orci said.