At last week's Comic-Con, few men were more popular than Zack Snyder.
The director of next year's Watchmen movie, Snyders talked to the crowd about the incredible maturation of comic-based movies.
"People are interested in comic book movies because they represent mythology and adventure heroes. They allow fantasies to exist in our world," he said. "That worked with a great movie like The Dark Knight, which took it over the top.
You look at Iron Man and you have the same thing, a serious actor like Robert Downey Jr.in a serious portrayal of a guy and then you have this cool fantasy aspect that makes for a great time at the movies."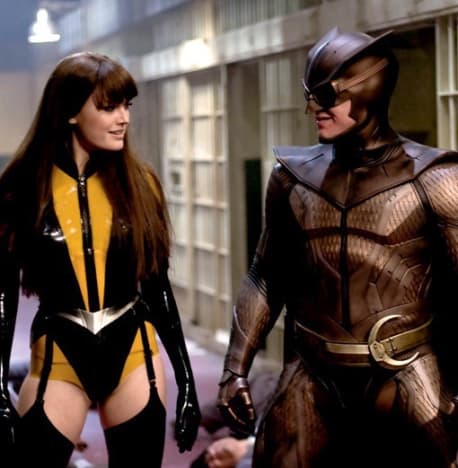 Zack Snyder has confirmed that Watchmen characters, such as Silk Spectre and Nite Owl, will remain true to their comic book versions.
As for following the Watchmen comic books when outlining the movie, Snyder scoffed at the notion that much would be altered on screen.
"Why would you change it? The film has to exist for a cinema audience the way the comics existed for comic book fans in 1985 and 1986. It's got to be able to comment on how cinematically people relate to superheroes. The cool thing about Silk Spectre is her outfit is overtly sexual.
You can't put that outfit on a Fantastic Four. If I was making a PG 13 movie everybody would be up in arms. This girl is clearly using sexuality as a weapon. That's the point. It's nipply. It's like a dominatrix utfit. That's the fetishistic aspect of it. You have to go all the way."