Following this week's release of the Harry Potter and the Half-Blood Prince movie trailer, it's been been announced that the film will premiere as this year's Royal Film Performance.

The big screen adaptation of the sixth Harry Potter book will premiere on November 17, four days prior to the film's Great Britain release.

There's no word yet as to which members of the British royal family will attend.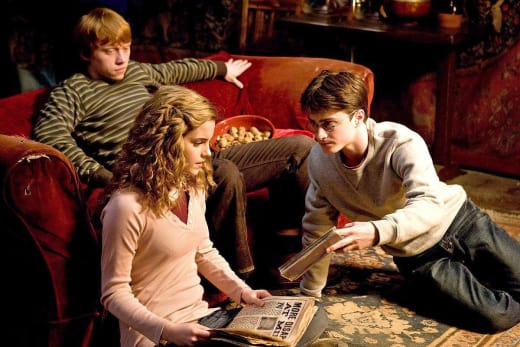 Ron, Hermione and Harry will receive a royal greeting in England this fall.