As rumors of an Arrested Development movie grow closer and closer to reality, we have news on another popular TV show possibly being adapted for the big screen.
Rob Thomas, the creator of Veronica Mars, was recently asked if that iconic CW series might still be made into a movie.

"It's very tough to focus on it right now with two pilots on my plate," Thomas told Entertainment Weekly, referring to his two ABC projects, a reworking of his '90s dramedy Cupid and an adaptation of the New Zealand series Outrageous Fortune. "But as soon as I have any free time, that's my top priority."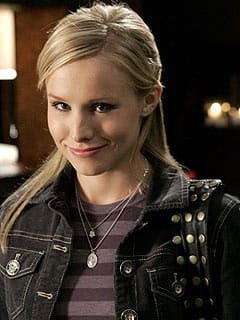 For her part, Veronica Mars portrayer - and Heroes star - Kristen Bell considers it a "major compliment" that people are still interested in the series that made her famous.
"[Fans] still ask me all the time if the show's coming back. Emotionally, I don't want to think about Veronica Mars every day because it really does make me sad."