From selling paper to doing battle with Nazis.
The Hollywood Reporter states that The Office star B.J. Novak in in talks to porttray one of the soldiers in Inglorious Basterds, Quentin Tarantino's movie about a band of Jewish resisters in Vichy-era France.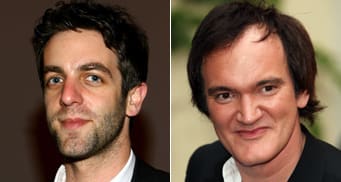 Novak is expected to play PFC Utivich, a soldier of slight build who hails from New York.

Previously on the big screen, Novak has had bit parts in Reign Over Me and Knocked Up.