Danny McBride is a rising star in the world of comedy.
He wrote the critically acclaimed indie feature The Foot Fist Way and has a role in two summer comedies: Pineapple Express and Tropic Thunder.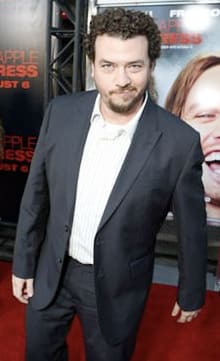 The actor recently spoke to ComingSoon.net about the unusual experience of having a pair of major films come out at once:
It's nuts. There's two big action comedies this summer and they come out a week apart from each other, which is crazy, but I guess the audience is the lucky ones. I've seen both these films and they're both so f*cking awesome and I really do feel like they're groundbreaking as far as summer comedies go.
It's like you haven't seen it like this, it's good. Three cheers for the R-rated comedy. I think it's a good thing as long as those movies are making money it makes things more interesting.
Pineapple Express and Tropic Thunder come out tomorrow and August 13, respectively.