Daveigh Chase - best known for her role on Big Love - has been cast as Samantha Darko in the Donnie Darko sequel, S. Darko.
Chase actually won an MTV Movie Award for Best Villain at the age of 12, beating out Mike Myers, Colin Farrell, Willem Dafoe and Daniel Day-Lewis for her role as Samara in The Ring. She portrayed the younger sister of Donnie Darko in the original film, as well.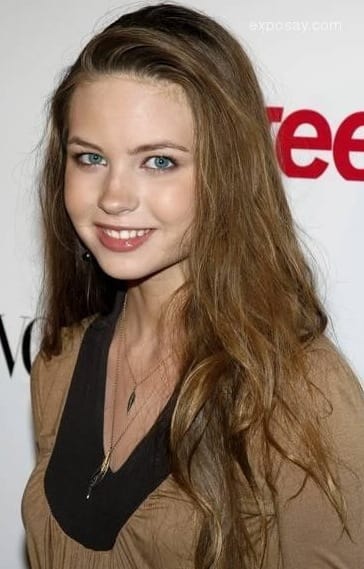 Daveigh Chase will star in S. Darko.
From what we can gather, here's the synopsis for S. Darko, will will hit theaters some time in 2009:
In the wake of her brother Donnie's death, Samantha goes on a road trip to Hollywood with her best friend Corey. However, their journey is cut short when the car breaks down, leaving them stranded in small desert town.
From there, a meteorite crashes nearby and Samantha is haunted by bizarre visions, indicating the end of the universe. She soon discovers a disturbing secret from her past, as she takes it upon herself to save the world.