Don Cheadle is such a good actor, he had us convinced he was British for awhile after Ocean's Eleven came out. Seriously.
Now, the Oscar nominee is starring in Traitor. He recently spoke to ComingSoon.net about the project:
ComingSoon.net: Was there anything in particular that pulled you into the script as an actor and as a producer?
Don Cheadle: Well, at the time there were things in the news, when this script came across my desk. There were a lot of ideas and stories about security and Guantanamo and The Patriot Act and what rights you would give up in order to be secure and terrorism and radical Islam. All these ideas were floating around when this script came across my desk.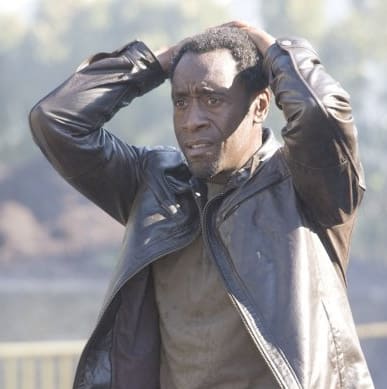 Don Cheadle stars in Traitor.
It was interesting to me because the character that I play in the movie, Samir Horn, seemed to be somebody who encapsulated all those questions within his own journey in this film. "What is my allegiance to my faith, what's my allegiance to my country? I feel like they're both letting me down in some ways. Who do I believe in? Who do I listen to? Ultimately, who takes responsibility for these things?"
In the film, he decides that he's going to take his own responsibility for things, but that was interesting to me as a producer because I thought, "Wow, here's a story that can potentially raise all those questions and may be fun to watch while you're sitting there, this thriller, and having your conscience pricked a little bit."