Despite the fact that Doom - released in 2005 and starring Dwayne Johnson - was neither a critical nor commercial success, the video game's developer is still calling for a sequel.

"Personally I'd like to do another Doom movie - I thought working with it was a blast, software CEO Todd Hollenshead said. "There are some lessons we learned. The best way to do things better is to get the experience."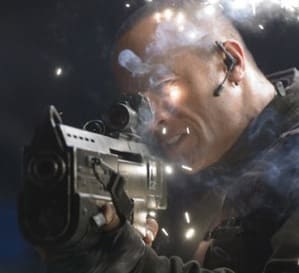 Despite the presence of Dwayne Johnson, viewers didn't exactly line up for Doom.
Universal Pictures currently owns the film rights to the game, but Hollenshead believes that the forthcoming Doom 4 edition will help inspire a sequel.
"We'll see what happens when we get further along in development of the game and there's more buzz and we share more about what the game will be about. As the buzz meter starts to go up, that may kind of kick-start the guys over at Universal."