Thanks to the October issue of Japanese magazine Roadshow, we've uncovered a few Dragonball spoilers.
Here's a look at the general plot of the upcoming live-action movie, based on the famous Japanese series:

The outed details revealed that Goku will take on his journey to find Master Roshi and the seven Dragon Balls after his adoptive father Grandpa Gohan made his dying request. On his way to Roshi, he meets Bulma who then joins him to help him in his mission.
When arriving at Roshi's place, he is not welcomed with embrace but he has to fight Roshi. But, Roshi soon learns that Goku is Gohan's grandson and thus trains him to prepare him for the ultimate battle with Lord Piccolo to prevent him from collecting the powerful orbs.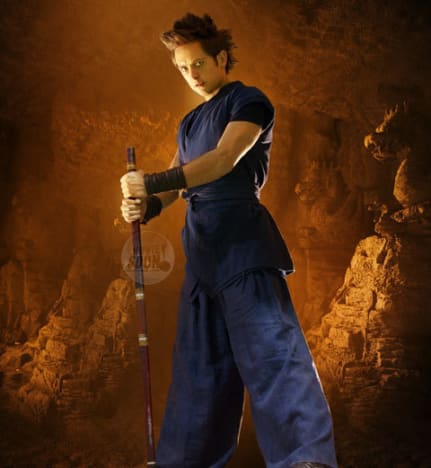 Justin Chatwin stars as Goku in Dragonball.