Despite the luke warm reviews for Indiana Jones and the Kingdom of the Crystal Skull, director George Lucas doesn't sound afraid to make another installment of this beloved franchise.
He does wanna clear up rumors that the next film would center on Shia LaBeouf's character of Mutt Williams, though.
"Indiana Jones is Indiana Jones," Lucas told MTV. "Harrison Ford IS Indiana Jones. If it was Mutt Williams it would be Mutt Williams and the Search for Elvis or something."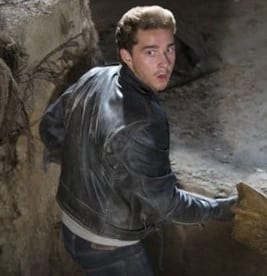 As for plot of another Indiana Jones movie, Lucas said finding a subject was crucual to getting the project off the ground.
"We are looking for something for him to go after. They are very hard to find. It's like archaeology. It takes a huge amount of research to come up with something like that."