We don't know much about the often-rumored Goonies sequel, but we can report that plans for the film really, truly, are in the works.
Sources at Moviehole.net have confirmed at least two pieces of information:
Warner Bros. will go through with a large-scale theatrical release of the movie;

There are several writers working on the project - and they're being paid handsomely for their services.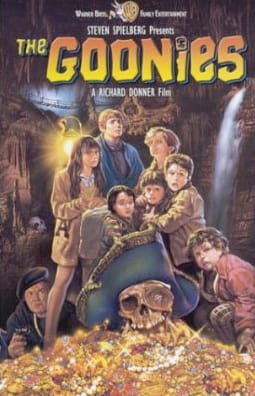 So, what do you think? Do you wanna see a Goonies 2?
The mere thought has up typing furiously with excitement, but they best not mess up an all-time classic. The pressure is on, writers!