In a recent interview with IGN, director Guillermo del Toro assuaged fears that he would change the look of Gollum in The Hobbit.
When asked if he would continue with a CG Gollum, the Hellboy director said: "Absolutely. I think that it worked perfectly on the [Lord of the Rings] trilogy and if it ain't broke, why fix it?"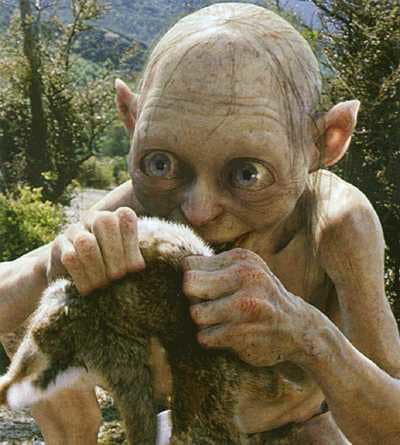 del Toro also had the following to say about special effects in general on The Hobbit:
"You have to be very careful not to rely on a single tool – and this is another thing that I share a passion for with Peter Jackson. We both are huge fans of 'old-world' techniques like maquettes, models, miniatures, paintings – and in the case of The Hobbit, I do intend to continue this trend and bring much more animatronics into the mix.

"We need to keep that art form alive, because it brings a textural power to the movie that ultimately affects the content. The creatures somehow seem more tactile and more tangible than CG."