Guy Ritchie - the writer/director behind RocknRolla - recently spoke to USA Today about his impending Sherlock Holmes movie, which will star Robert Downey Jr.
The film will be based on Lionel Wigram's comic book, as the new Holmes is expected to be more adventuresome than ever, taking advantage of his skills as a boxer and swordsman. We weren't even aware he possessed those skills.

"It will be a very big production, visceral and intellectual," Ritchie told the newspaper. "His brilliance will percolate into the action."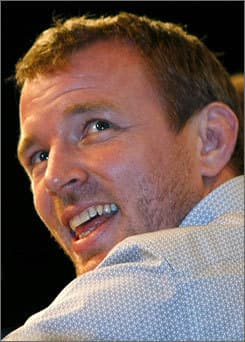 The movie, scheduled for release in 2010, will be set in the olden days, Ritchie said. However, the emphasis will be as much on Holmes' physical prowess as it is on his keen powers of deduction.

"His intellect was as much of a curse as it was a blessing," the director added. "He was a deeply layered character."