Not too familiar with birthday girl Carla Gugino? You will be soon.
The actress, who starred on HBO's Entourage as the only agent not named Ari Gold that Vince Chase has ever known, has a pair of huge movies coming out.
First, she stars alongside Al Pacino and Robert De Niro in Righteous Kill. Then, in March 2009, look for Gugino as Sally Jupiter in Watchmen.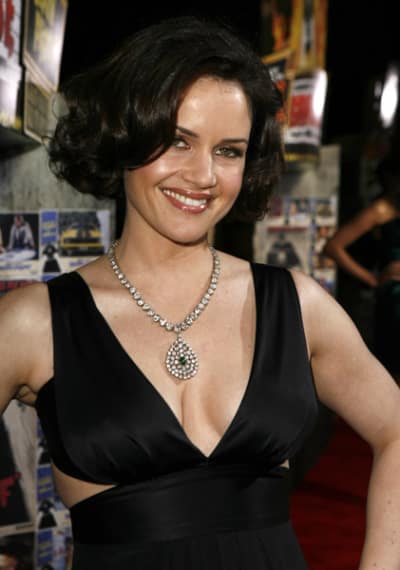 Here are a pair of other movies/role on Carla Gugino's resume:
Night at the Museum: Rebecca
Sin City: Lucille