We'd like to wish a happy birthday to Edward Norton. The actor turns 39 today.
Norton most recently starred in The Incredible Hulk, a comic book movie that was overshadowed this summer by other successes in that genre, most notably Iron Man and The Dark Knight. The film was also marred by a conflict between Norton and the studio, as the star refused to publicize the flick before its release date.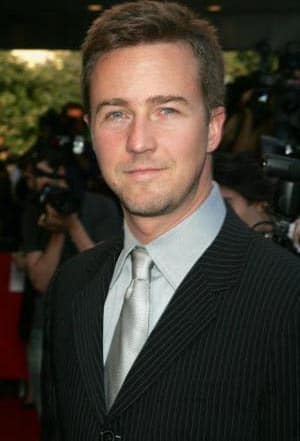 Despite the disappointing experience and box office take of The Incredible Hulk, Norton is one of the most respected actors in Hollywood. He was nominated for an Oscar for his role in Primal Fear and starred alongside Brad Pitt in the cult classic, Fight Club.