Considering the success of Batman Begins and The Dark Knight - super hero movies grounded in reality - you can't blame writers for trying emulate this formula.
But is it really possible for a film about He-Man?!?
Screenwriter Justin Marks, who is penning a movie about that cartoon reportedly called Grayskull, seems to think so. This is what he told MTV about his vision:
"The script is very true to the characters — we're not talking about putting nipples on the Trapjaw suit. But we had to come up with a reason again why Trapjaw would actually not just be something that's totally absurd, but why he would need those bionic parts added to him. Which gives a sort of sense of where [the movie] is going in some way."
Given such a realistic base, Marks said he has more latitude in creating He-Man's world of Eternia, adding he's free to create an epic universe unlike "anything we've ever seen before on a visual level."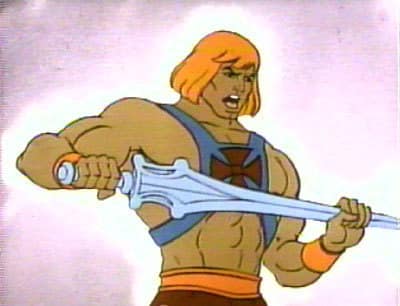 By the power of Grayskull, how do you make He-Man a relatable super hero?