Indiana Jones and the Kingdom of the Crystal Skull comes out on DVD on October 14. Here's what you can expect from the two-disc set:
Disc 1:
The Return of a Legend—The evolution of the new film and a tribute to the legendary hero and his creators.
Pre-Production—Follows Steven Spielberg as he creates animatic sequences, Shia LaBeouf as he learns to swordfight and captures the reunion of filmmakers and cast on the soundstage.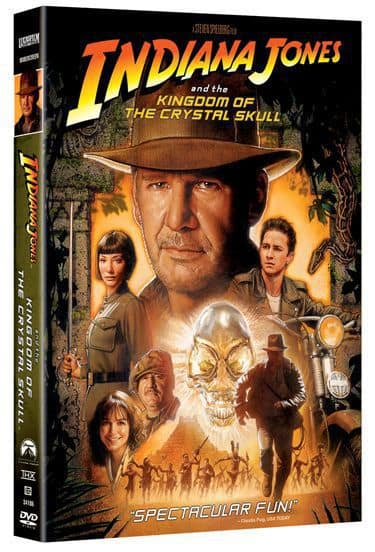 Disc 2:
Production Diary: Making Kingdom of the Crystal Skull—Join filmmakers, cast and crew for a complete look at the making of the film.
Shooting Begins: New Mexico
Back To School: New Haven, Connecticut
Welcome to the Jungle: Hilo, Hawaii
On-Set Action
Exploring Akator
Wrapping Up!
Warrior Makeup
The Crystal Skulls
Iconic Props
 The Effects of IndyBehind-the-Scenes Photograph