The production on Prince of Persia has been delayed a bit, as the film won't be released until 2010.
Still, below is a photo of star Jake Gyllenhaal on set - and looking ripped!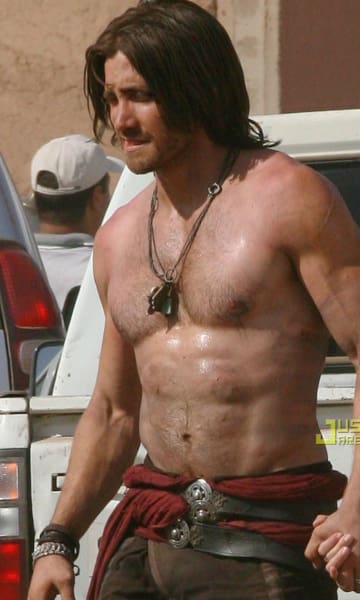 The actor plays Dastan, a young prince in sixth century Persia.
He must join forces with Tamina (Gemma Arterton), a feisty and exotic princess, to prevent a villainous nobleman from possessing the Sands of Time, a gift from the gods that can reverse time and allow its possessor to rule the world.