James McAvoy and Emily Blunt are in negotiations to portray the title roles of Gnomeo and Juliet, a CGI-animated Shakespeare adaptation from Miramax and Elton John's Rocket Pictures.

The movie, according to The Hollywood Reporter, will feature several classic songs by the iconic singer.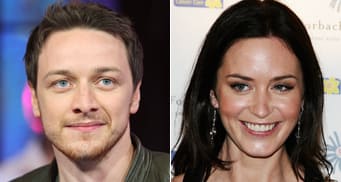 In the loose and edgy adaptation of Shakespeare's rather well-known play, McAvoy (Atonement) and Blunt (The Devil Wears Prada) will play lovers from rival gardens.
John, who is producing alongside his offscreen partner David Furnish, Baker Bloodworth and Steve Hamilton Shaw, is rumored to be pursuing big-name talent to voice supporting roles.