Jimmy Fallon, who is set to take over for Conan O'Brien in the 12:30 a.m. talk show slot next year, has been cast in Drew Barrymore's directorial debut Whip It!
According to Slash Film, Fallon has been spotted on set of the roller derby movie portraying Hot Tub Johnny, a cheesy hungover announcer who makes nasty comments to all the skaters.
Moreover, sources report that Andrew Wilson is playing a roller derby coach in the flick.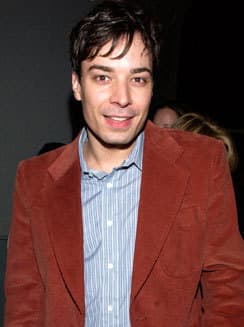 It stars Ellen Page as "an indie-rock loving misfit" who finds a way of dealing with her small-town misery after she discovers a roller derby league in nearby Austin Texas. No release date has been set yet.