The most recent news surrounding the next James Bond movie, Quantum of Solace, is that its release date has been moved back a week. It will now premiere on November 14.
But that's nothing compared to the information we've uncovered on the follow-up to Casino Royale!
Significant Quantum of Solace spoiler warning, but what follows is insight into what one site claims is the ending to the film...
AOL News has published an article that delves into new Bond villain, Dominic Greene (played by Mathieu Amalric).
"He was supposed to have a secret skill," Amalric said. "But we had this idea that maybe James Bond would be more surprised if the villain doesn't know how to fight. Sometimes with anger you can be much more dangerous than with skill."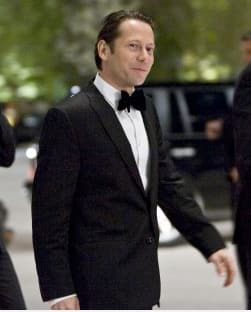 Mathieu Amalric is James Bond's nemesis in Quantum of Solace.
Reportedly, the finale of Quantum of Solace takes place in the Atacama Desert of Chile, as Daniel Craig's Bond pursues Greene throughout his eco-hotel headquarters.
According to AOL, Greene meets his demise in the movie "after getting the bad end of his own ax in a fight, [he] limps alone in a stark desert [and] stumbles to the red, rocky ground.'"
Perhaps the man should have learned how to fight.