At Comic-Con last week, Mark Wahlberg was asked if the role of Max Payne - for the movie Max Payne, based on the video game Mark Wahlberg - was a difficult character to get into.
He laughed off the notion.
"After doing The Lovely Bones, where you know also dealing with loss and a horrific act of violence, but then being able to do something about it was so nice. I remember The Happening had just came out and I walked into the editing room with it, the looping stage with John and he showed me some shit and I was just fuc---ing screaming with excitement.
I was so happy that my career was saved. My life, my credibility, my ability to walk down the street was in a hood again. I was just like yeah. I really was. I was fuc---ing screaming at the top of my lungs for like five fuc---ing minutes. But this is the kind of thing that I want to go and see.
I don't want to be told what I can and can't do, I want to try something different, I want to be able to play a lawyer, play a doctor but I feel most comfortable when I'm in a world like this."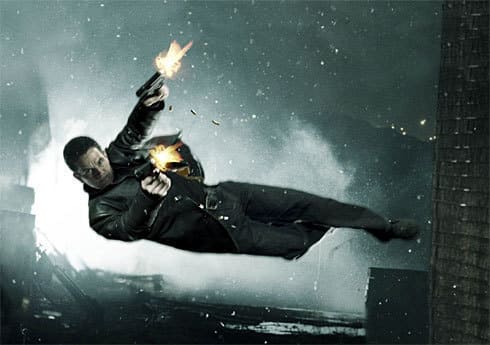 Look for Mark Wahlberg as Max Payne on October 17.