We already announced that the Iron Man DVD would hit stores on September 30.
Now, The Hollywood Reporter is supplying us with more information about the a two-disc "Ultimate Edition" of the movie on DVD and Blu-ray. Each includes a seven-part making-of documentary, along with a six-part feature on the origins of the classic comic book hero.

Other extras included are:
A documentary on the film's visual effects;

Robert Downey Jr.'s original screen test;

Deleted and extended scenes;
A photo gallery of concept art;

Behind-the-scenes images on the set.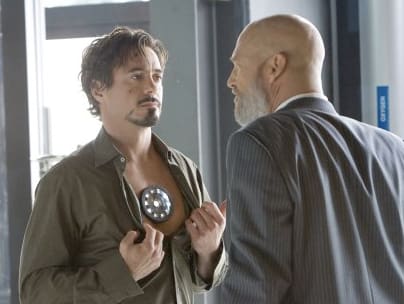 Moreover, the Blu-ray ediiton offers additional featurues, including a "Hall of Armor" that lets viewers zoom in on any of the three Iron Man suits, or Iron Monger, and then activate digital 3-D schematics to check out every weapon.
Sounds pretty darn cool.