Rachel McAdams will forever be linked wirh Ryan Gosling. It's largely because these two stars have dated off and on for many years.
But it's also because they comprised the main couple in the ultimate chick flick: The Notebook.
In a recent interview with T Magazine, the beautiful actress answered a few questions about her career... and Gosling, of course.
Do you like to audition? I love auditioning. Since The Notebook and Wedding Crashers, I don't have to audition anymore, and I miss it. You get to show your interpretation of the character. I get nervous when I don't audition. What if they hate what I want to do?
I also like screen tests, where they put you in a room with your male co-star. They want to see if the two of you have chemistry together. There's something wonderfully old-fashioned about a chemistry test. During a movie, chemistry is so important, and yet they just assume actors can fake their way through it. That doesn't always work.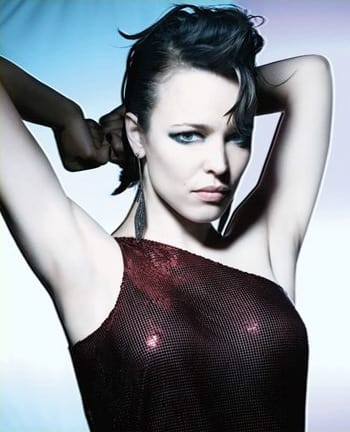 In The Notebook, you and Ryan Gosling had amazing chemistry. Are love scenes difficult? They're strange. A kiss with anyone, on or off camera, can be intimidating. I've been kissing for nearly two decades now, and I'm always convinced I'm not doing it right. Chemistry is so important in a great kiss. You can act your way through anything, but it's hard with a kiss. It's much better if there's an attraction.