The folks behind College gave this movie the old college try (sorry), but ended up with a stale combination of Road Trip and American Pie.
What makes the comedy stand out is simply the fact that Drake Bell, a Nickelodeon star, and Kevin Covais, known for his innocence on American Idol, star as prospective college freshman that are involved with beer bongs and blow jobs.
Not exactly the sort of fare their fans will be used to.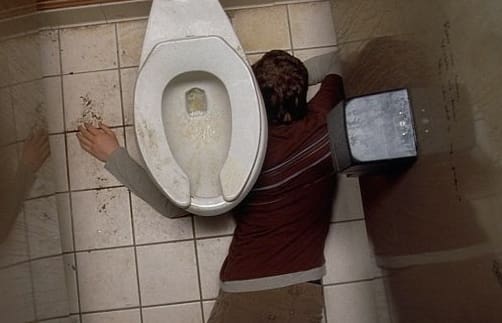 This might be a good thing for the actors, as they try to expand their resumes. But it might hurt College at the box office. After all, with the same teens that watch Drake & Josh really wanna see the sitcom'e star wasted and face down on a bathroom floor?
In the end, the movie only gets any gummi bears at all in our ratings system because it knows what it is and doesn't try to be anything more. If you wanna see a few boobs and some drunk fraternity guys that think they're funnier than they are - just like real life! - this is the film for you.