The Women is a remake of the 1939 movie of the same name.
In this film's trailer - we're not making this up - there isn't a single man. In other words: the movie's title rings as true as possible. This is the ultimate chick flick. But that's not a bad thing.
Meg Ryan - yes, she's still alive - leads the film, which centers on a group of female friends and mothers and daughters. When it's discovered that the husband of Ryan's character of Mary Haines is cheated on her, her pals band together to confront this supposed slut.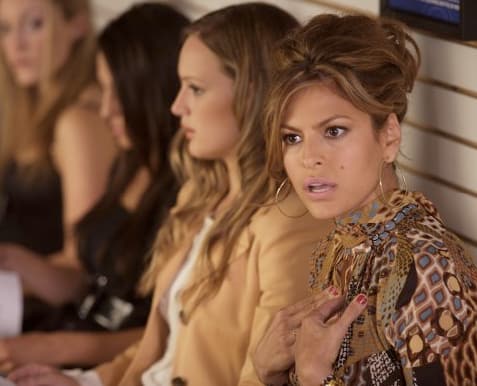 The supporting cast is chock full of top-notch actresses, from Oscar winner Annette Bennings to Mrs. Will Smith, Jada Pinkett. But there's something disconcerting about seeing them all in one movie. It's almost as if they're saying:
Women need strong roles! So we're all gonna make a film together and force ourselves upon the public!
It seems like a gimmick, basically. But taken for that, the movie doesn't disappoint. It's far from a belly laughter, but you'll find yourself smiling the whole time. These actresses are simply too charming. And in this summer of 18 million Hillary Clinton voters making their voices heard, The Women is coming along at the perfect time.