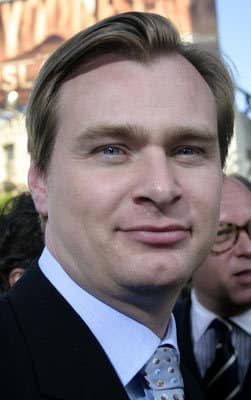 After opening the floodgates to directors with
Kevin Smith
, Reel Movie Stars is proud to present one of the hottest directors of this decade, Christopher Nolan.
Nolan was a relatively unknown director except to his fans with the critically acclaimed Memento in 2000 and his remake of Insomnia in 2002.
Nolan truly became a household name when he helped reboot the Batman franchise with his 2005 blockbuster, Batman Begins starring Christian Bale.  Since then Nolan has been unstoppable with The Illusionist and The Dark Knight.
But, of course, to you movie buffs, this Nolan info is not new to you.  But how about some Nolan facts you may not know:
Holds dual citizenship in the United States and the United Kingdom
His brother, Jonathan Nolan, wrote Memento, The Prestige, and The Dark Knight
Is red and green colorblind
Married to his repeated Producer, Emma Thomas and has three childre
Studied English Literature in college
Now for some pics of this 5'11 director.