Rhona Mitra doesn't want to be known as a video game character any longer.
The British actress rose to fame by portraying Lara Croft from the Tomb Raider video game. As Croft, Mitra attended trade shows and participated in media events, always in character. She was considered for the big screen version of Croft - but the part eventually went to Angelina Jolie.
Since then, Mitra has enjoyed more television show success than movie success.
She appeared for a few episodes at a time on Party of Five, Boston Legal and Nip/Tuck. You might also recognize Rhona from bit roles in The Life of David Gale and The Number 23.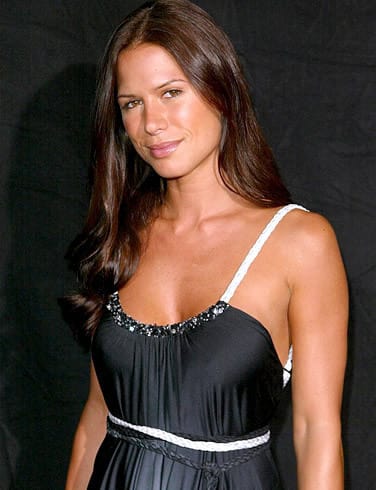 In 2009, Mitra is set to take on her most prominent role yet. She has the lead role in Underworld 3: The Rise of the Lycans. It opens on January 23.
Might this part do for her what the starring role in the original Underworld did for Kate Beckinsale?
Our guess is, yes, this isn't the last you'll hear of Rhona Mitra.