At Comic-Con last week, MoviesOnline caught up with Sam Worthington. The actor takes on the role of Marus Wright in Terminator Salvation, a stranger who shows up and causes a dilemma for John Connor in the movie.
Here are excerpts of the interview...
On director McG: First thing McG ever said to me was I don't want to make a McG movie. I want to make a Terminator movie and that's where we are.
On his mindset for the movie: In this movie, I've been blown up, shot at, mined, napalmed. You name it, I've fuckin' had it. How do you prepare for that? You just get in there and do your job. It's as simple as that.
On his character: I look at this movie as what makes Kyle Reese Kyle Reese and what makes John Connor John Connor and my character's almost like a bridge between them. I look at my character as a bridge to how they connect and how they grow. He's a drifter.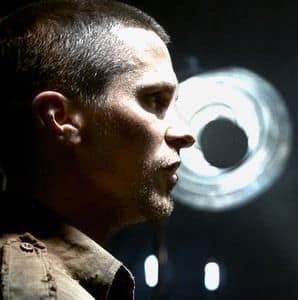 Sam Worthington plays Marcus Wright in Terminator Salvation.