The Dark Knight climbed to seventh place on the all-time domestic blockbuster list this week, surpassing the first Spider-Man to become the highest-grossing comic book movie of all-time in North America.

The Batman Begins follow-up added $5.67 million on Tuesday to bring its massive gross to $405.7 million - and it's only been in theaters for 19 days! Spider-Man reached $403.7 million domestically during its entire run in 2002.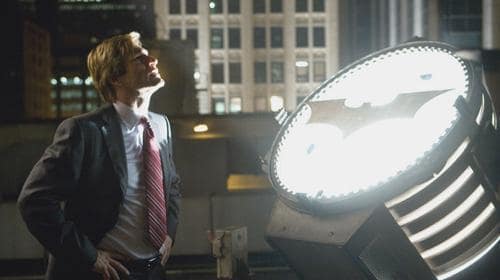 Up next for The Dark Knight on its run at the top spot ever? Pirates of the Caribbean: Dead Man's Chest, which sits at number-six with $423.3 million.
Sorry, Captain Jack Sparrow (and your absolutely atrocious sequel to one of the best movies in history). Your time has come.