It had to happen some weekend.
The Dark Knight was finally overtaken at the box office this weekend, as Ben Stiller's comedy Tropic Thunder made an estimated $26 million, dropping Batman and company to second place.
Here's a look at the top five from the weekend:
Tropic Thunder: $26 million
The Dark Knight: $16.7 million
Star Wars: The Clone Wars: $15.5 million
Mirrors: $11.1 million
Pineapple Express: $10 million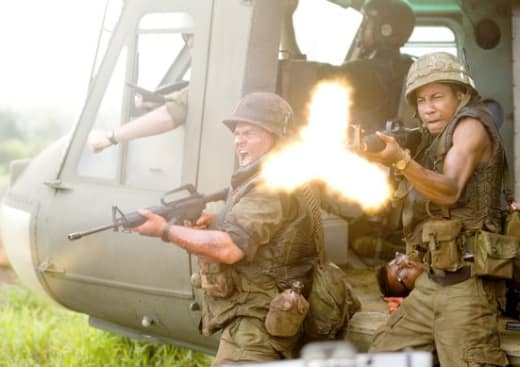 Batman went down in flames to Jack Black and company this weekend.