Yes, you read the headline above correctly.
Despite a less-than-stellar showing of The Mummy: Tomb of the Dragon Emperor at the box office this weekend (though, in the film's defense, what movie would do well against The Dark Knight?), a fourth installment of this franchise is all but assured.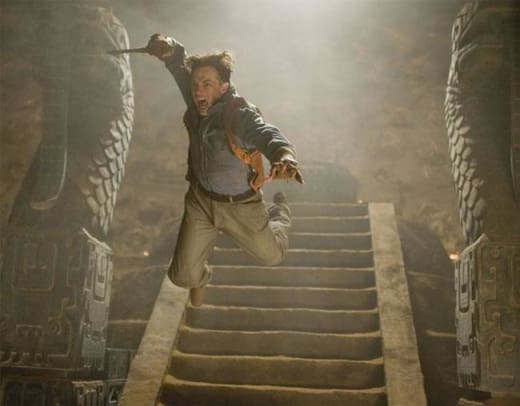 Look out, undead world: The Mummy 4 is in the works.
In fact, director Rob Cohen has a clear vision for the plut of The Mummy 4 (warning: The Mummy 3 spoilers ahead!). He recently told to MTV:
"Rick, because he was treated by the pool of eternal life, Rick is now immortal. I'd love to explore how that plays out for him...
Another spoiler, Jonathan [John Hannah] winds up with the artifact in this film and he doesn't realize, nor do we, what its powers are. In my mind, that artifact still has a lot of prizes in it, the eye of Shangri La, this big diamond."
Would you watch a fourth installment of The Mummy? Or does this franchse need to wrap itself up already?