The Dark Knight, it is now.
But the comedy Tropic Thunder has remained atop the box office rankings for three weekends in a row. Here's a look at the latest top five:
Tropic Thunder: $11.5 million
Babylon A.D.: $9.7 million
The Dark Knight: $8.7 million
The House Bunny: $8.3 million
Traitor: $7.9 milllion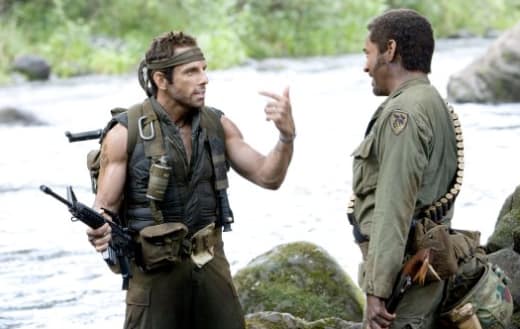 Hey, did you hear we were number-one at the box office again?