The wildly-anticipated big screen adaptation of Watchmen may never make it into theaters. The obstacle? A lawsuit brought against Warner Bros. by 20th Century Fox.

A judge has refused Warners' motion to dismiss Fox's lawsuit, which was filed in February. The latter studio claims it owns the rights to the 1986-87 comic book series, written by Alan Moore and illustrated by Dave Gibbons.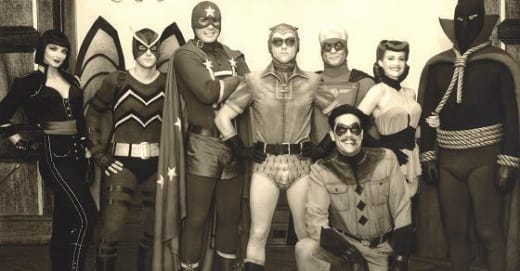 Will movie fans have a chance to enjoy the Watchmen cast in action?
Watchmen is considered to be the most celebrated graphic novel of all time. But Variety reports it's a possibility that movie goers may never experience it.

After all, if Fox wins, it could be awarded part of the profits from the film. However, the publication reports that Fox doesn't want the money; it prefers to keep the big-budget film from being released at all.