While fans of the hit series 24 will have to wait until January for new episodes, they can now get excited about the strong possibility of a 24 movie.
"It's certainly on the table," Kiefer Sutherlan, who is currently starring in Mirrors, told Extra. "We would certainly be thrilled to make it, but we're going to wait until the series is finished."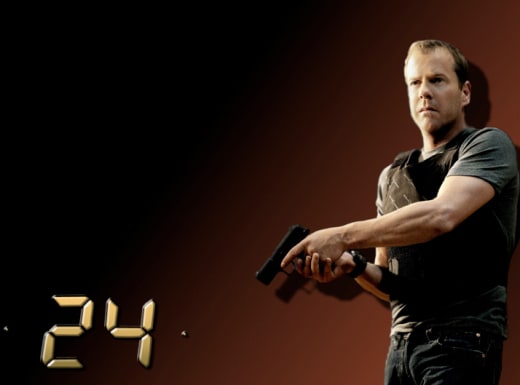 There has long been talk of a big-screen version of 24. The film was meant to be shot during the Season 6 and 7 hiatus, but plans were put on the backburner to concentrate on the series.
We love Jack Bauer and company, but we'd hate to see a movie. The ideal ending to this groundbreaking show would be for Bauer to die - saving the world, of course - in the series finale.