Fans of Zac Efron will be in for a shock when they see him in Me and Orson Welles.
Typically see wearing a basketball jersey and dancing around - as is the case in the High School Musical 3 photos we've uncovered - Efron is taken back to 1937 in this new film.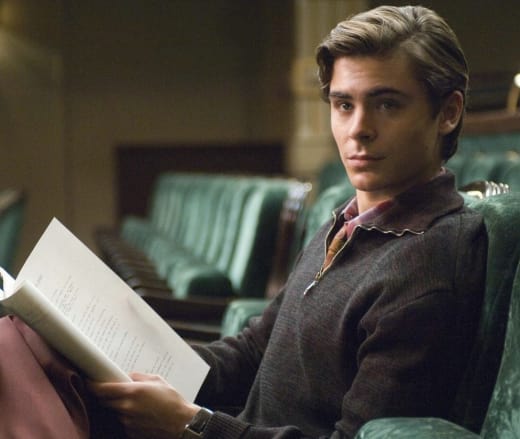 Here's a synopsis of Me and Orson Welles:
It's the story of a whirlwind week in 1937 New York City when young aspiring actor Richard Samuels (Efron) is thrown into the middle of Orson Welles' Mercury Theatre Company on the eve of the opening of Welles' historic staging of Shakespeare's Julius Caesar.
During this week, Richard will find romance with a worldly older woman (Sonja Jones, played by Claire Danes), become immersed in a creative experience few are afforded, and learn the downside of crossing the imperious, brilliant Welles (Christian McKay). Richard is about to grow up fast."
The movie's first complete screening will be at the 2008 Toronto International Film Festival, which runs from September 4–13. No release date has been set yet.