That collective sigh of relief you can probably hear from all sides of the country?
It's coming from Kevin Smith, now that his next movie, Zack and Miri Make a Porno, has avoided an NC-17 rating.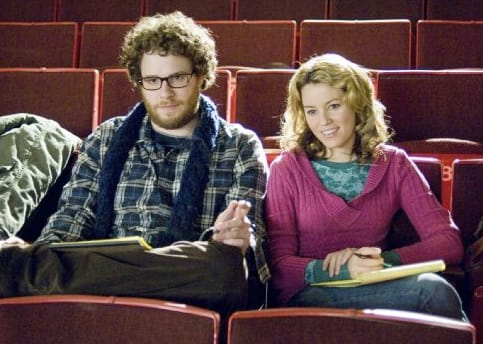 The director has won an appeal to the Motion Picture Association of Americalower that figure to an R-rating. Spokeswoman Elizabeth Kaltman said Tuesday the rating was revised after the group's appeals board viewed the movie.
"We didn't set out to make an NC-17 film. That's just commercial suicide," Smith said.
Zack and Miri Make a Porno is due out October 31. It, stars Seth Rogen and Elizabeth Banks as best friends who try to make a homemade porn flick to dig themselves out of debt.