Great news, Beverly Hills Ninja fans!
A sequel to the 1997 comedy, which starred Chris Farley, will film in South Korea starting next month. It will be the first mainstream Hollywood movie to do so.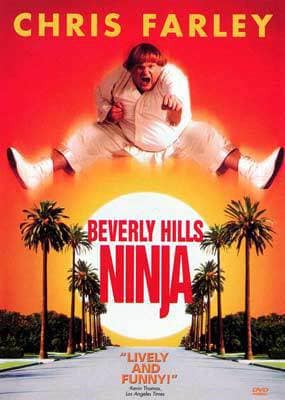 Mitch Klebanoff, a writer and co-producer of the original film, has scripted and will direct the sequel. The new movie will focus on an orphaned boy who wants to be a ninja - but gets involved in a crime in Hollywood while looking for his real parents. Well, naturally.

David Hasselhoff, Lucas Grabeel and Taiwanese model-turned-actress Lin Chiling are set to star in Beverly Hills Ninja 2.