According to Transformers message board, TFW2005, a new spoiler regarding the movie has been released:
The machine Devastator will appear in next summer's Transformers: Revenge of the Fallen. The site confirms the following:

Seven construction vehicles merge to form Devastator (pictured);
This machine possesses a great deal of upper body strength;
Some of the vehicles are red and yellow.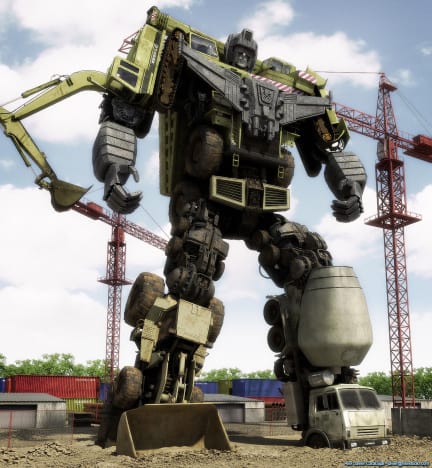 We have a wealth of other Transformers 2 spoilers, as well. Read them at your own peril!