During a news conference for their news movie, Body of Lies, Russell Crowe and director Ridley Scott were asked about their next project together, a Robin Hood tale called Nottingham.
Crowe says it's too early to announce a release date for the movie.
"It's one of those things where we're taking our time with. You don't want to be doing Robin Hood unless you're going to be doing it really f*cking well. It's got to be the best one ever done otherwise you should do something else," he said.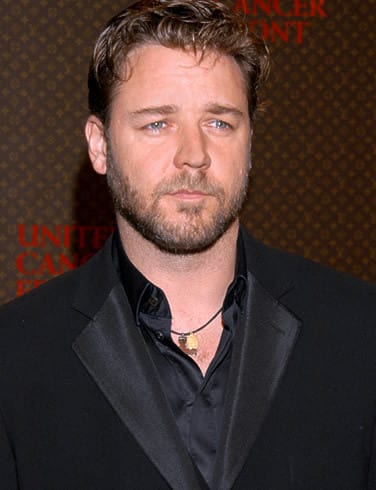 Crowe did state that he won't be wearing tights (sorry, ladies), but he will be starring opposite Sienna Miller, presumably as Maid Marian.

The major news, though, would come later on when Scott told MTV's Movie Blog that Crowe would actually be playing two roles in Nottingham: the sheriff himself and Robin Hood.

"He's playing both!" the director said, adding that the role would "a good old clever adjustment of characters. One becomes the other. It changes."