As previously reported, Ghostbusters 3 really might come to fruition.
But would original stars Harold Ramis, Bill Murray, Dan Aykroyd and Ernie Hudson return for the project?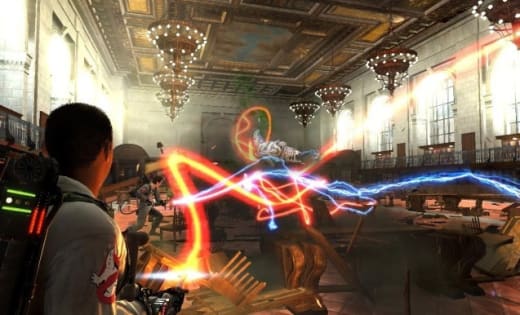 According to The Chicago Tribune, it's very possible. That newspaper received an e-mail from Ramis explaining the situation:

"yes, columbia is developing a script for Ghostbusters 3 with my [Year One] writing partners, gene stupnitsky and lee eisenberg. judd apatow is co-producing and has made several other films for sony, so of course the studio is hoping to tap into some of the same acting talent.
aykroyd, ivan reitman and i are consulting at this point, and according to dan, bill murray is willing to be involved on some level. he did record his dialogue for the new ghostbusters video game, as did danny and i, and ernie hudson. the concept is that the old ghostbusters would appear in the film in some mentor capacity.