The following news may not comfort fans that are disappointed they'll have to wait a few extra months to see Harry Potter and the Half-Blood Prince in theaters, but perhaps it will serve as a slight silver lining:
While a solid chunk of Harry Potter and the Order of the Phoenix - 17 minutes, to be exact - was shown in IMAX 3-D sequences, there will be even more 3-D in the next installment.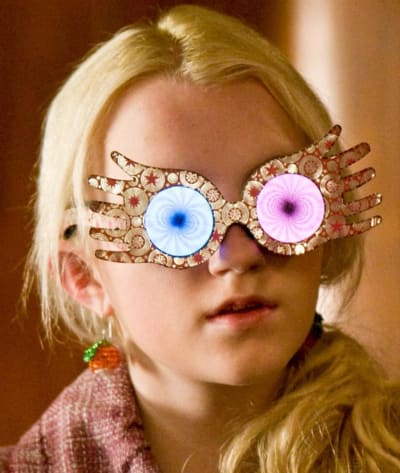 Luna Lovegood has her 3-D glasses ready!
Last month, Rich Gelfond (the Co-Chairman and Co-CEO of the IMAX Corporation) told shareholders: "We believe this film will include approximately 25 minutes in IMAX 3-D split between the opening sequence of the film and the finale."

Here's hoping for Quidditch in 3-D!